Cleaning your house needs to be done regularly if you want a smart and comfortable home. Practising keeping your homes smart comes with a lot of benefits. These benefits include; better health, preventing allergies, staying pest-free and making your home feel inviting. Failure to do thorough cleaning might lead to your worst nightmares in your home. Therefore, it is important to keep you and your family safe from germ-related infections and have a better life.
In most situations, cleaning is time-consuming and stressful, especially when you have many things to clean in your house. However, you can use cleaning machines for a fast and thorough cleaning at home or in the office. You can take advantage of these five hot deals at EufyLife if you plan to buy a cleaning machine.
The RoboVac G10 Hybrid is a 2 in 1 device that sweeps and mops in one session. It has dynamic navigation and can be managed efficiently by using the EufyHome app. RoboVac G10 Hybrid has a HEPA-style filter that facilitates the removal of microscopic allergens such as pet dander, mould spores, and dust mites. This device is considered best for cleaning dust, dirt, and crumbs.
Another top feature of this device is that you can schedule it to start, stop and schedule cleaning tasks. The RoboVac G10 Hybrid is more intelligent and has advanced navigation technology that helps it to complete your cleaning activities quickly and effectively.
This device is a cordless Stick-vacuum cleaner that allows you to clean hard-to-reach areas in your home. HomeVac S11 Infinity has an additional battery that allows for 2x cleaning and completes all functions in one session. It can be a suitable tool to clean your home easily and fast since it is lightweight and very effective.
This vacuum cleaner also comes with an extra battery that comes with a two-year warranty for the vacuum. You can use this device to clean up crumbs and dust easily with a minimum duration of 25 minutes.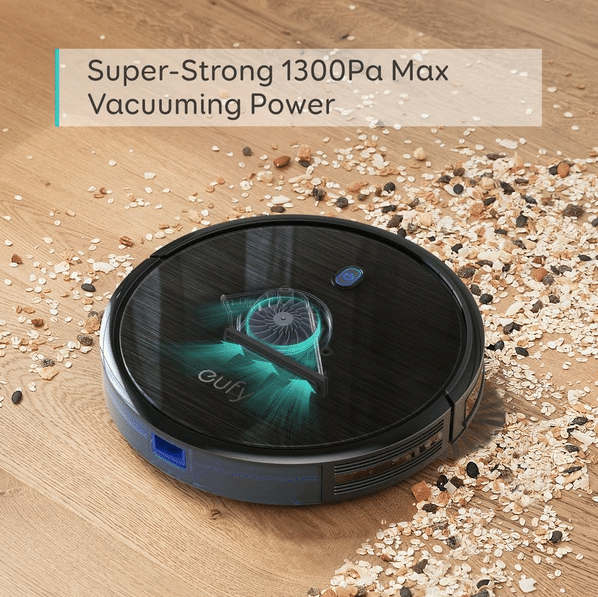 This device is a cordless handheld vacuum cleaner that is almost the size of a wine bottle.
HomeVac H11 makes the cleaning process effortless and consumes less storage space. It comes with 5500 Pa of power to enable you to do your cleaning activities comfortably without the worry of it turning off. This device is best for cleaning the deepest areas of your home, such as low-lying furniture, the corners of your seats, and much more.
This vacuum cleaner works perfectly on hardwood and tile floors as well as short-fibre carpets. This tool has powerful features, WiFi and 2000 Pa suction, plus it is self-charging. All these vacuum cleaner features will help you to complete your tasks within a short time and keep your place perfectly clean.
The RoboVac 11S cleaner is used for cleaning broad swaths of carpets, hardwood, tiles and other flooring types. This device has extra vacuum strength and can work continuously for up to 100 minutes. RoboVac 11S works automatically as programmed, allowing you to concentrate on other important activities.
Parting words
If you are looking for the best cleaning options, check out EufyLife products and get the best cleaning devices that will make your cleaning routine effortless. The discounts offered at EufyLife help you save some money while investing in the machines that will keep your home germ-free and save your time and energy.