We live in such a fast-paced society that sometimes we just want a break. Nothing solves this faster than a quick party with friends. Everyone loves parties, but not so many like hosting because of all the preparation and cleaning that comes with it. The good news is with adequate planning, your party is bound to be a success and maybe even a tradition so you guys can unwind together now and then. Here are some helpful tips for organizing a party without stress:
It is such a bore to run out of snacks at home during a party. People feel more at ease with something in their hands to nibble on, so get enough snacks and drinks. If you live in the UK, Beelivery has you covered. They provide 24/7 same-day delivery of snacks, drinks, and groceries within 15 minutes or at your stipulated time.
A lot of people nowadays prefer or are sensitive to certain foods, and they shouldn't feel left out at your party. The good news is Beelivery also delivers gluten-free, vegan, and vegetarian foods. Ordering from Beelivery will save you from having to prepare home-made snacks for so many people. And, if your party snacks are running out probably because more people turned up, don't panic. Just place another order!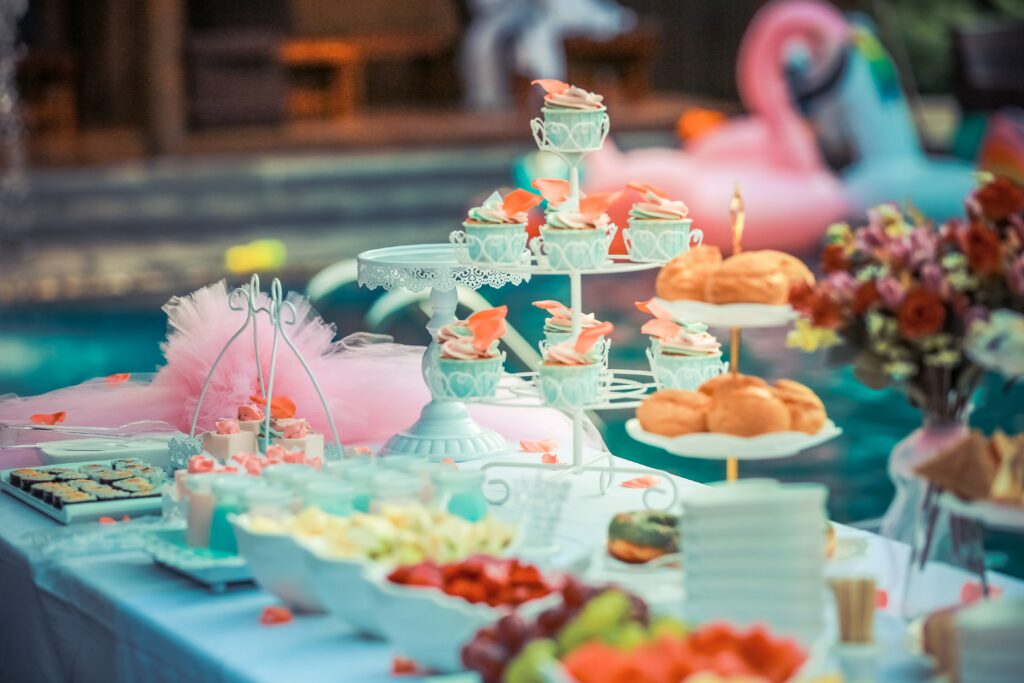 Get the Best Decorations
It never feels like a party without festive decor. You do not have to go over the top with it, but a little effort won't hurt. A few balloons, fresh flowers, twinkling candles, streamers, colourful throw pillows or even a simple pretty tablecloth will make a huge difference. Go for bright colours as they scream happy! You can buy some party supplies online, don't waste your time and buy it now!
Search for the Best Lighting
Lighting determines the mood and ambience of your place. Avoid overhead lighting as it's too bright; instead, go for soft lighting using candles or dim coloured bulbs to create an instant fun and intimate party vibe. Scatter the candles around and place some lights at the food station.
Top-Quality Audio Equipment
Music is the life of the party; without it, your party might begin to feel like a meeting. So, go ahead and get top quality audio equipment and turn on the tunes. Karaoke equipment is also welcome because, well just because. If it's a bigger party, consider getting a DJ or a band. The quality of your music equipment will determine the quality of the tunes, so choose well.
Choose your Party Outfit
Organize your party in a way that ensures you are not slaving in the kitchen all the time, coming out in a bib apron. Dress up and join your friends but don't over-do it. Just keep it simple but chic! Some people also prefer to have a dress code, especially if it's a baby shower, birthday, or bridal shower. If you had agreed on a dress code, abide by it.
You do not have to break the bank to have a quick, fun party. All you have to do is put the above tips to work, and you've got yourself a successful party. Do not stress about being perfect but allow yourself to have fun.