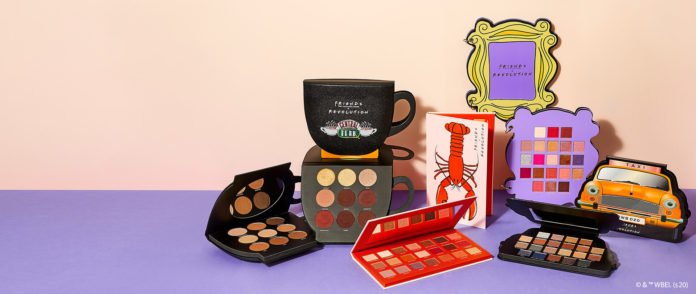 FRIENDS is one of the most iconic TV shows ever to exist. The show aired for ten seasons, through which it garnered international recognition and praise. The show and its six iconic main characters still boast of having the most dedicated and passionate fans worldwide. As a result, Revolution Beauty has partnered with FRIENDS to develop makeup products featuring the theme of the TV show. Below are some products in the X Friends Collection;
1. Makeup Revolution X Friends Racheal Eyeshadow Palette
This eyeshadow palette features nine neutral shades. The palette is designed to help you create the signature Racheal Green (from FRIENDS) makeup looks. In addition to the beautiful shades, the product also comes with an easy and transportable square compact. The compact features the iconic FRIENDS sofa on its cover. This is the best product for you and your friend, who is also an avid FRIENDS fan.
2. Makeup Revolution X Friends Monica Eyeshadow Pallete
This eyeshadow features a range of 9 copper and warm neutral shades. It is designed to assist you in creating the iconic 90's looks of Monica Geller. All the looks are easy to create, and this eyeshadow palette makes them even more straightforward. Additionally, the colour combination of the palette is perfect, and it does not fallout. It is the ideal product for a passionate FRIENDS fan (especially one who cannot get enough of Monica).
3. Makeup Revolution X Friends Lip Gloss Collection
This lipgloss is an ideal product to help you channel your favourite FRIENDS character's vibes. The collection is made up of a product for each of the iconic characters in the FRIENDS series. This includes Ross, Chandler, and Joey. This means that the collection is available in 6 shades, each for the individual characters. The products are designed to provide an intense colour payoff and a wet look finish. It is the perfect collection for both day and night events. The collection is also an ideal gift to a friend or family member who loves FRIENDS as much as you do. It is a collection for both men and women.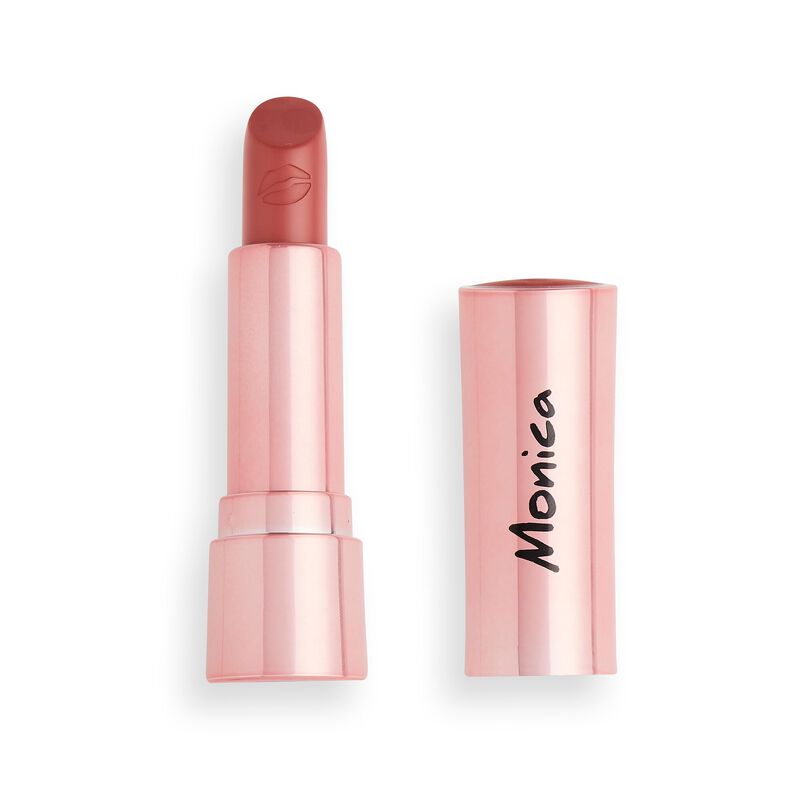 4. Makeup Revolution X Friend Espresso Body Butter
This is a vanilla-scented body lotion. It is thick, rich, and creamy, and it is guaranteed to leave your skin intensely moisturized. Unlike most of its kind in the market, This body butter does not leave your body feeling sticky or greasy. It absorbs into the body quickly, and it is guaranteed to leave your skin, looking radiant, comfortable, and feeling exceptionally soft. Note that this product works best when used both in the evening and morning. This product will give you a glow from your favourite FRIENDS characters.
5. Revolution Beauty X Friends Lipstick Collection
This is a nostalgic and collectable collection for all fans of FRIENDS. This collection features three lipstick shades, each for the three iconic FRIENDS leading female characters. The Deep pink shade for Phoebe, soft peachy pink for Monica, and soft mauve for Racheal. They are all smooth, creamy, and comfortable products that will offer you a sweep of colour and a beautiful satin matte finish. They are perfect for any occasion.