Nothing feels better than the glamorous feeling of being in absolute control when hosting a party. When you host a party, your main objective is to ensure that the guests have a wonderful time, and this includes them enjoying the perfect snacks for their party night. This article handpicks some of the best snacks suitable for a party night that are offered by Iceland. These snacks are so good that when you leave them unattended at a party, you'll come back to them only to find that they've been completely devoured.
Iceland is a well-established and leading food company in frozen foods. The company has over 900 stores located across the UK. They also have a state-of-the-art online service, and they provide seamless customer service, product range and delivery options. In particular, the Big Night In deal has been trending for all the right reasons. It is a popular deal that involves various menu combinations. For instance, you can choose Greggs 2 cheese & onion bakes, Greggs 2 sausage & bean melts, some McCain slightly spiced wedges and a Pepsi. It is very easy to choose a bundle of your choice, and one that fits your budget too. They offer 5 menus that are perfect for a party night, and they include:
This is a popular party night snack offered by Iceland. It consists of a wide array of items such as burgers and hot dogs, Southern fried chicken, sides, drinks and desserts, crisps, nuts and other snacks. It has all the components to create the best American feast.
The Iceland pizza Big Night In bundle consists of Southern fried chicken pieces, American southern fried wedges, mini corn cobs, the Manhattan takeaway meaty large pizza, the four-cheese stuffed crust pizza, and a salty caramel ice cream. Furthermore, you also get a 3-litre diet coke. This is a great option for people with large families.
In this deal, Iceland offers options of steak, sides, dessert, and accompanying fizzy drinks to make your film night a memorable one. The snacks on offer taste fantastic, and it's an easier option than taking the entire household to the cinema.
The fried chicken bundle consists of three major components, namely:
1 main. Involves a choice of either fried chicken popsters, chicken goujons, chicken breast fillets, or salt & pepper chicken fillet strips
1 side. Choice of either Heinz baked beans, Bisto southern gravy granules, McCain firecracker wedges, or breaded chicken fries
1 drink. Regular soft drinks such as Pepsi and Dr Pepper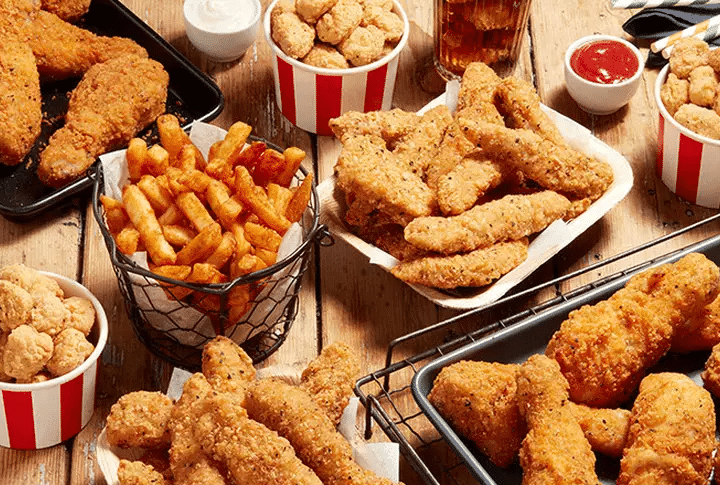 Another popular menu in Iceland is the steak night. It is a meaty menu that consists of steak, sides and a dessert. The steak ideal includes lamb grill steaks, beef grill steaks, beef rump steak, and British beef sirloin. Sides include McCain home chips, firecracker wedges, Colman's pepper sauce, and crispy crinkle-cut chips.