Short and petite girls are just as brave and beautiful as taller girls. Height no longer needs to be a barrier to keeping you looking fashion-forward and ready to rock your own individual style, whatever the season. PrettyLittleThing has loads of great fashion pieces that will help you embrace your gorgeous diminutive stature, with a wide selection of tailor-made looks just for smaller girls like you. PrettyLittleThing keeps you looking and feeling feminine, stylish and totally fierce! Here are the top five best looks from PrettyLittleThing for smaller sassy babes.
This sporty co-ord outfit from PrettyLittleThing gives a cool, modern twist to your usual casual wear. Its zip-down hoodie and bodycon skirt effortlessly create even proportions, giving your figure the illusion of extra height in an instant. The corset waist detailing on the hoodie helps to accentuate your petite girl curves and the bodycon skirt is ideal to be worn with heels to give that added sports-luxe touch.
If you thought that shorter girls couldn't wear this retro-oversized trend, then think again! PrettyLittleThing have created the perfect oversized sports jacket that has a larger, more relaxed fit that won't swamp your petite figure. Team it with a cute bralette or with matching oversized straight trousers to create a statement look ideal for shorter girls who love the limelight.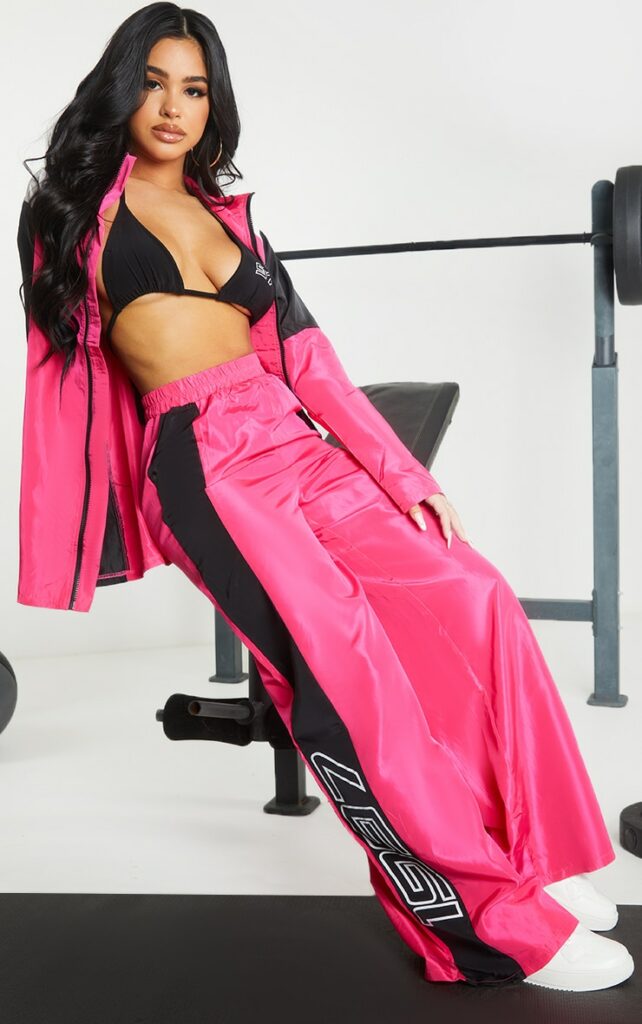 Shorter girls looking for their versatile go-to everyday dress need look no further than the petite khaki extreme wrap shirt dress from PrettyLittleThing. The front-wrap detailing helps to keep your body in proportion, giving you the illusion of catwalk model height without the need for heels. The tailored shirt style makes this dress chic and timeless, with slightly puffed sleeves and a shorter hem for effortlessly feminine vibes.
As a petite girl, finding a great pair of jeans can sometimes be a challenge. If that's you, then these bleach wash jeans from PrettyLittleThing are your newest wardrobe staple. Their leg split hem creates the illusion of extra height and the slim-fit is ideal for shorter ladies who love to show off their figure. These jeans look great with a simple T-shirt or can easily be glammed up with a more daring top for a quick and sexy day-to-night transformation.
If you are after the perfect petite little black dress, then you'll be obsessed with this satin strappy dress from PrettyLittleThing. Be daring and wear this dress with just heels and some statement jewellery, or throw on an oversized blazer for a more demure look. Whatever your style, this simple dress won't overpower a shorter girl, letting her inner fierceness and beauty shine through.