In a world of fast fashion and Instagram, everyone wants to be in style and look trendy. There are lots of brands and shops to choose from, but not all of them are cheap. Most of us aren't rich, so if you want to keep up with the latest Instagram tags and trends that change weekly – you're going to need affordable clothing.
And this is where Guess comes in. The company – originally an American retailer – has now branched out its website to Europe as well. No more waiting weeks upon weeks for deliveries with expensive packaging from America.
But who are they? The company is a stylish, trendy clothing brand that offers amazing affordable garments. They offer clothes for both men and women that are sure to keep you looking and staying in style.
Here are 5 Garments Your Closet Needs Today!
1. Men's T-Shirt with Guess Logo
The company has a wide range of t-shirts for men and even include their very own fashionable logo on the front. This t-shirt comes in red with the logo inside a white inverted triangle. It's priced at £29, but you can get it on sale now for only £11.50. The sizes are Small, Medium, Large and Extra Large.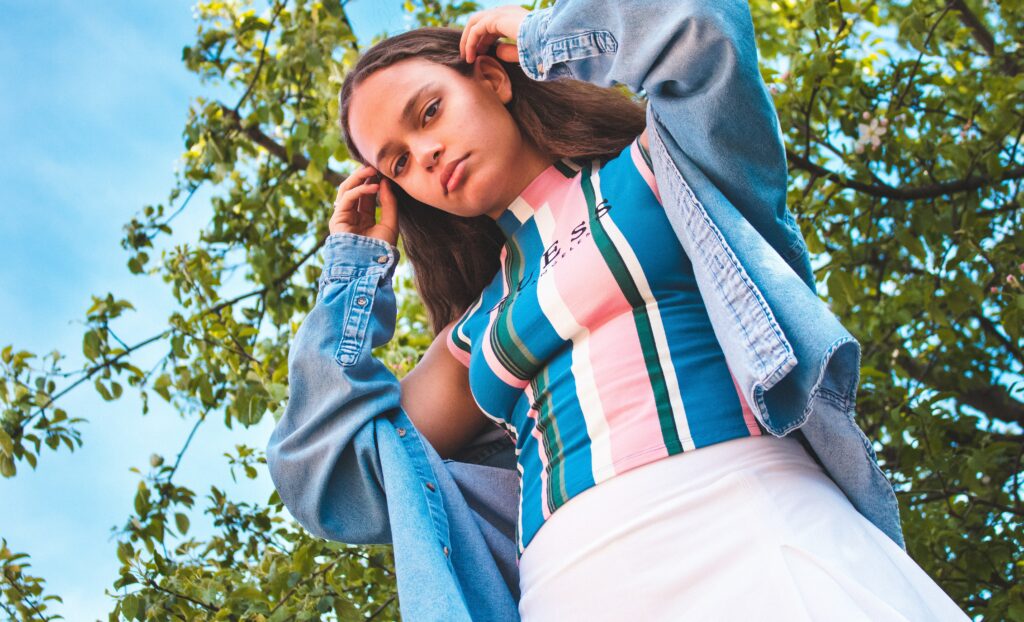 2. Women's Logo T-Shirt
The clothing brand has great logo t-shirts for women as well.
This one, in particular, comes with the company's name in cool, glossy colours. The t-shirt itself comes in black and blue. It costs merely £25 and the sizes come in Extra Small, Small, Medium and Large.
3. Men's Ribbed Jumper
Be the most stylish man in the room with this trendy ribbed jumper. It only costs £39 and comes in grey. The sizes are Extra Small, Small, Medium, Large and Extra Large.
This jumper will sure to get people's heads turning!
4. Women's Logo Jumper
The retailer also has jumpers for women. This one is a white, cropped turtle-neck jumper with the company's logo on the front in black writing (the writing is in green and white if you get the black jumper option). The sizes are Extra Small, Small, Medium and Large. The price is only £39, so you can make sure to look fashionable without hurting your bank account.
5. Men's Sport T-Shirt
Ready to hit the gym? The company's activewear range includes budget-friendly clothes, including this gorgeous t-shirt. It only costs £32 and comes in black. The sizes include Small, Medium, Large, Extra Large and Extra Extra Large.
The world of fashion has never been more exciting. Fast fashion means you're always looking for the next best thing – and now you know how to find the coolest outfits without hurting your bank account. Don't be stuck wearing that same jumper you've had for years just because you think you can't afford anything – Guess is here to help save the day.